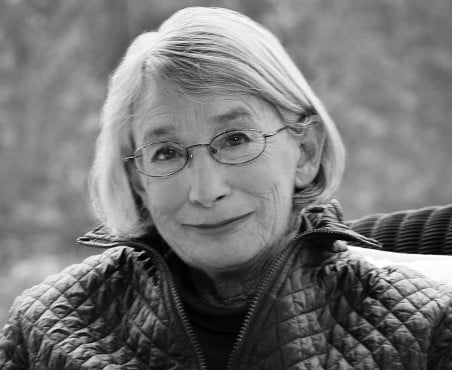 Mary Oliver is "far and away, country's best selling poet". Her work is largely based on nature and beauty, which creates joy and introspection among the readers. ( New York Times )
WATERING THE STONES
Every summer I gather a few stones from
the beach and keep them in a glass bowl.
Now and again I cover them with water,
and they drink. There's no question about
this; I put tinfoil over the bowl, tightly,
yet the water disappears. This doesn't
mean we ever have a conversation, or that
they have the kind of feelings we do, yet
it might mean something. Whatever the
stones are, they don't lie in the water
and do nothing.
Some of my friends refuse to believe it
happens, even though they've seen it. But
a few others—I've seen them walking down
the beach holding a few stones, and they
look at them rather more closely now.
Once in a while, I swear, I've even heard
one or two of them saying "Hello."
Which, I think, does no harm to anyone or
anything, does it?
Instructions for living a life.

Pay attention.

Be astonished.

Tell about it.

Mary Oliver
Hello, sun in my face.

Hello you who made the morning and spread it over the fields…

Watch, now, how I start the day in happiness, in kindness.

Mary Oliver
The most regretful people on earth are those who felt the call to creative work,

who felt their own creative power restive and uprising,

and

gave to it neither power nor time.

Mary Oliver
God is Infinite so are the ways to Describe it . one of the way for me is to have different subject for every day of the week so on Monday will be ram H singhal Happiness notes , Tennis Blog Tennis = love game of God as Sunday will be Day of Results and spiritual poetry and Quotes through Whispers of Fragrant Breeze .
Today it is Mary Oliver ……. WOW ….. amazing poetry , short stories , and life inspiring Quotes . reading her is value for time experience and Enlightenment.
How about You ?
Love all
(c) ram H singhal